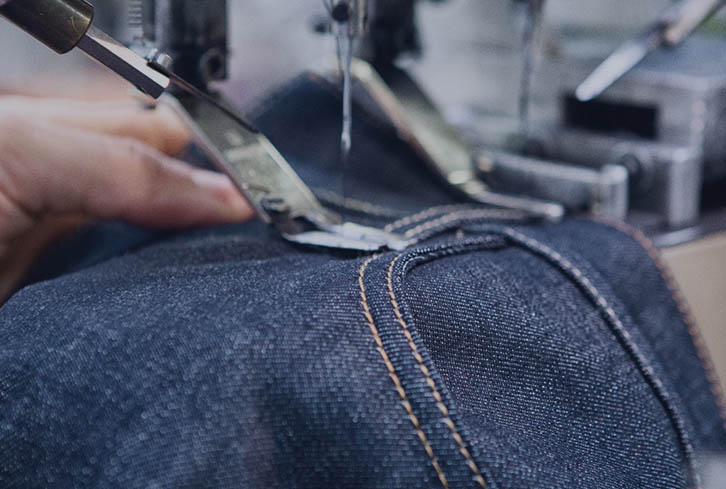 We make denim goods for customers in USA, Canada, France and other countries. We warmly welcome the chance to be your made in USA source of high end denim goods for men and women. Anything made out of denim, we can do it. If you happen to be in China area you have an open invitation to visit our factory.
Apart from our domestic ordering policy, the following applies to international orders:
When ordering samples or production samples shipping is included in the price. Please contact us for expedited international shipping.
Cut and sew order terms are 100 pieces minimum per style / color. 50% with the order, 50% upon approval of TOP (top of production sample, the one we send from the actual batch produced).
All cut and sew production orders are quoted FOB China. We do not bill CIF but can help you find a carrier to deliver the goods to your destination. We issue a bill of lading and commercial invoice for all international shipments.
We will try our best to comply with the laws of your country and provide you with the necessary customs clearance documents.Please let us know what you need and we can comply.Suppose we don't know the import and export laws of your country, you can contact your customs broker.Although we will do our best to assist your denim clearance, ultimately it is the customer's responsibility to clear the customs.If you cannot receive your order for reasons beyond our control, we will not be able to refund your money.
For every style, we will give you the care instructions and fabric content, you will send us the exact translation in the language of your choice. If there has to be any other information, please let us know what wording to add.
Russia customers: please be sure to provide a business mailing address.We do not ship to a residential address in Russia.If you give us a residential address to ship to the destination, you will be responsible for the freight charges on both sides.
All international orders must be paid by bank wire transfer, western union or bitcoin. We don't take any credit cards or PayPal for international charges over $45.